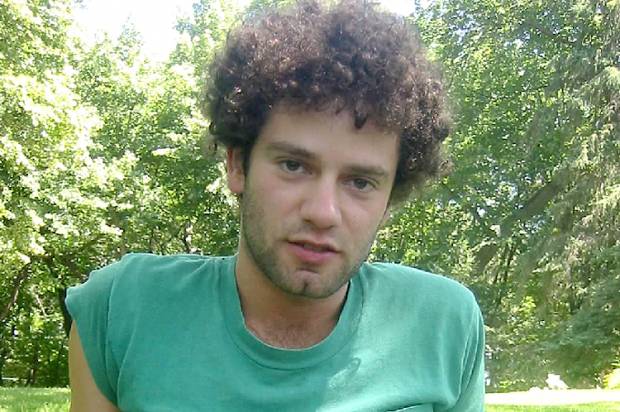 by Alex Halperin // March 12, 2013
My brother, Anthony, killed himself on a cool Thursday afternoon in April, a few weeks before his medical school graduation. He was 26.
He was staying with our parents in the New York suburbs. On his laptop, he read the New York Times and flipped through our sister's vacation photos. He corresponded with a mentor and asked potential landlords about on-street parking during his upcoming residency. On Wikipedia, he read about Baal Shem Tov, an 18th century Jewish mystic who our father says is our ancestor, and the pop-punk band Rancid, which rocked his adolescence. He searched for suicide notes and sites on famous last words and asked Google, "How many times does a human heart beat in a life?"
Anthony had a longtime fixation on losing his hair. In chat rooms he visited, balding men vented and swapped treatment tips. Anthony researched the effects of antidepressants and antidepressant withdrawal on hair loss. He read pages on Prince William – did balding "hasten his engagement?"—and a site called Baldcelebrity.com. Anthony was not noticeably balding.
by Alex Halperin // September 13, 2013
"First and foremost, I give honor to God."
Carole Dickens, a registered nurse, stood before the black congregation at Lakeview Community Temple in Memphis, Tenn., urging them to get a mammogram. Anyone who's uninsured, she said, might be eligible for a free screening.
"African-American women do not have breast cancer as often, as prevalent, as Caucasian or white women," she said. But, "we are so late going for an early detection that by the time we get there, it is at a stage that your prognosis is really, really poor."
"You don't want anybody to know your business? You will be dead and everybody will know it."
Dickens, who has light brown skin and wavy silver hair, told her audience that she also belongs to a Church of God in Christ church, a predominantly black Pentecostal denomination with Memphis roots. After she spoke, she passed around a form and women began signing up.
The pastor approached the pulpit and affirmed Dickens' message. "When we get through dancin', and we get through shoutin', we still have to live."
by Alex Halperin // September 3, 2013
Miley Cyrus gave us so much that night. Just trying to count her blessings smacks of ingratitude, like regifting manna.
But two months later, as we attempt reentry into our dreary little lives, it's worth remembering two articles that followed her star-turn at the Video Music Awards. In a merciless editorial, The Onion mocked journalists for publishing so much "stupid bullshit" about the pop star. A few days later, New York magazine found that Americans were 12 times more interested in Cyrus than in whatever was happening in Syria.
Together, these two pieces frame the plight of the media, circa 2013: Sites that sell advertising have a strong incentive to crank out the editorial equivalent of empty calories. It's probably only a slight exaggeration to say that on the morning after Cyrus's performance, any story that wasn't about twerking was leaving money on the table.
Tony Haile, the CEO of a New York company called Chartbeat, didn't create this perverse incentive structure, but he has almost certainly made it worse. Chartbeat enables websites to see how many concurrent visitors they have at a given moment and shows, in real-time, which articles are most popular. This instant feedback can help sites maximize their traffic through tactics like story placement and social media.
The media is addicted. Since Chartbeat launched in 2009, the company says its client list has grown to include 40 of the top 50 U.S. publishers by traffic. The New York Times, ESPN, CNN and, yes, Salon all subscribe.