By Alex Halperin // December 28, 2017
On January 1, 2018, California becomes the world's largest legal market for recreational marijuana. Officially this means stores will be allowed to sell legal marijuana throughout the state and anyone 21 and over will be able to buy it. However, the reality is much more complicated. More than 90 percent of cities and counties won't host legal marijuana sales on day one. Many might never host them. Why?
Cities and counties in the driver's seat
For more than a decade, California cities and counties have been creating their own rules for the cannabis industry. The immediate availability of fully legal marijuana in an area depends on how the local government has treated the issue for a decade or more. Live in a town like Marin that bans medical marijuana dispensaries and delivery services? Don't hold your breath for recreational stores. Live in a medium-sized city with a history of licensed dispensaries like Berkeley? You could be ready to roll.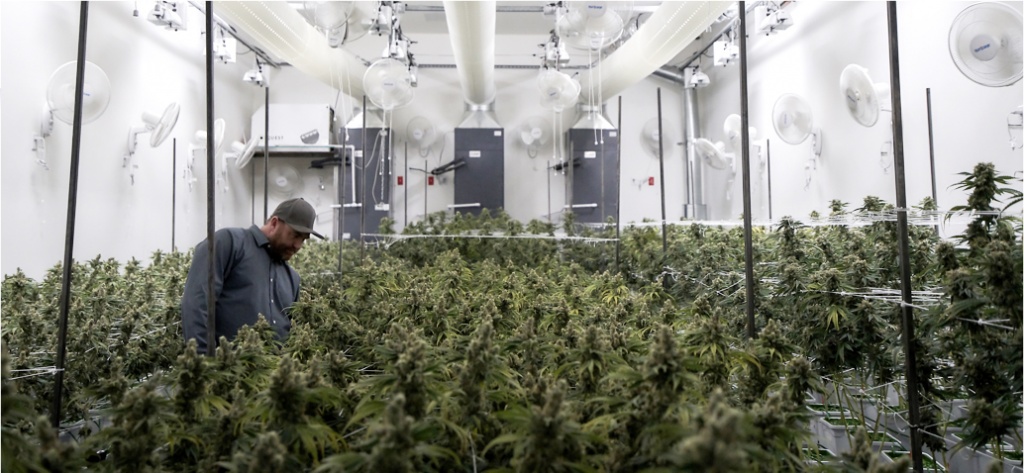 By Alex Halperin // December 26, 2017
DESERT HOT SPRINGS, CALIF — Upscale marijuana brand Canndescent opened its first commercial marijuana farm here in 2016 in a former auto body shop. The pungent facility has been refurbished into a modern factory. On the walls, blown up photos depict attractive models and flatscreens track everything from climate conditions inside the building to the fastest trimmers.
The facility is a relatively modest 11,000 square feet, but with a new greenhouse opening imminently and an indoor facility in the works, the company expects to have more than 100,000 square feet of grow space — roughly two football fields — by the end of 2018.
Forests of wind turbines surround this sleepy city, largely ignored by the tourists who flood nearby Palm Springs. But in 2014, Desert Hot Springs became the first city in California to legalize commercial cannabis growing. New construction sites in town attest to the optimism which accompanying the fast growing new industry.
By Alex Halperin // November 26, 2017
Five or six years ago, medical marijuana grower Don Peabody was trimming his harvest when he got a phone call. To his surprise, Peabody's hand was so sticky from his weed's resin that as he went to hang up the phone, the handset stuck to his palm.
Peabody was reminded of the popular, super-strong adhesive called "Gorilla Glue," so he dubbed his super-sticky strain "Gorilla Glue #4". The strain went on to become the Prada of cannabis, highly sought by connoisseurs. The potent hybrid strain took top accolades at leading pot competitions in Michigan and southern California. In 2015, it won "best hybrid flower" at the famed High Times Cannabis Cup world championship in Jamaica.
But the fame has become something of a curse. This summer, Peabody's Nevada-based cannabis licensing company "GG Strains" is embroiled in a landmark trademark infringement lawsuit filed by The Gorilla Glue Company of Ohio, makers of the liquid adhesive.